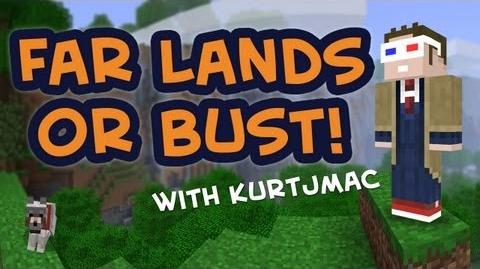 This is episode 31 of Far Lands or Bust.
Signifincance
Edit
In this episode is where Kurt named the series from "Minecraft Adventures" to "Far Lands or Bust."  The first Child's play charity goal is set for $850.
Transcript
Edit
1:20: "I wanted to mention, and very happy to introduce, the Far Lands or Bust Fundraiser!  Which is for Child's Play."
This is the first episode of Far Lands or Bust with tall grass.
Ad blocker interference detected!
Wikia is a free-to-use site that makes money from advertising. We have a modified experience for viewers using ad blockers

Wikia is not accessible if you've made further modifications. Remove the custom ad blocker rule(s) and the page will load as expected.